Brave A Heart-Thumping, Blood-Pumping Contest Of Courage
Don't try this at home! Put yourself to the test at the most extreme audience participation show ever.
Compete against other guests as you perform gravity-defying stunts live in front of thousands. Come eye-to-eye with creatures from your nightmares as they creep and crawl across your skin. Whether you take part in the stunts or just watch the action from your seat, it's unscripted, unpredictable, and unlike anything you've ever seen before.
Fear Factor Live will be closed from August 5th, 2019 through November 15th, 2019 for seasonal maintenance.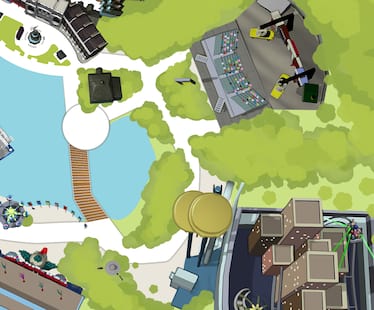 Universal Studios Florida™
FEAR FACTOR LIVE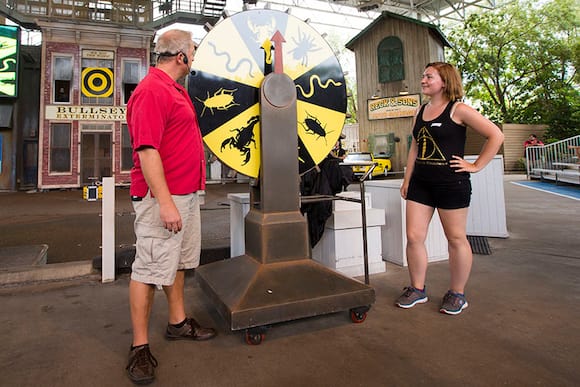 Have You Got What It Takes?
A casting process is used to select six park guests to be contestants in three stunts, with one winner for each show.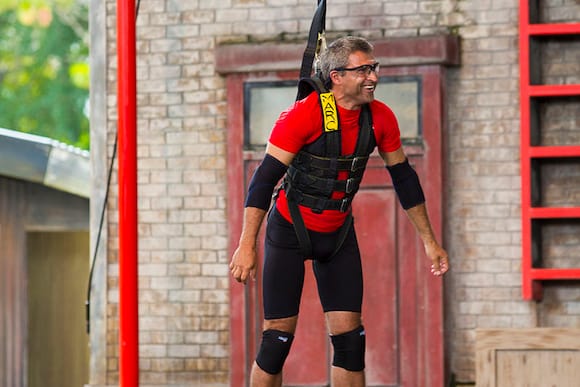 Brave The Stage
An additional 18 volunteers are chosen from the audience to participate in the show.