Spider-Man, Spider-Man, Does Whatever A Spider Can
In the 1962 Marvel comic Amazing Fantasy #15, Midtown High's "professional wallflower" made his dynamic debut. The moment the shy shutterbug crossed paths with a radioactive arachnid, he began his transformation into Spider-Man. The rest is history.
Created just for fans, this store is stacked with Spider-Man stuff. As you eyeball the aisles of toys, action figures, mugs, t-shirts, and more, you'll need your web shooters handy to ensnare all the souvenirs you can carry.
Package Pick-Up And Delivery Available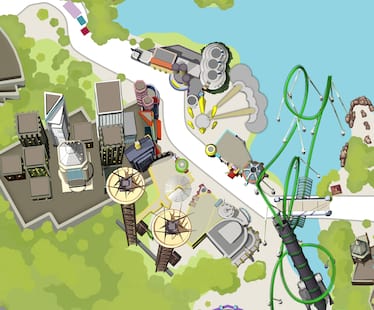 Universal's Islands of Adventure™
Spider-Man Shop