Traders Of Dark Arts Objects And Oddities
Should you find yourself in need of any sinister items, this is the place to go. This dark and dusty Knockturn Alley shop is infamous for shady patrons including Draco Malfoy™, who used a Vanishing Cabinet you can actually view inside the store, to sneak Death Eaters™ into Hogwarts™ castle.
As you walk among the dimly lit shelves and displays teeming with malevolent relics, you'll find Death Eater™ masks, skulls, Harry Potter™ film costume replicas, apparel, accessories, jewelry, and collectibles.
Package Pick-Up And Delivery Available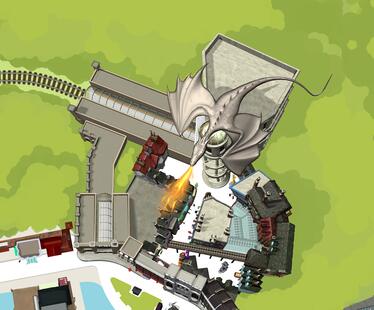 Universal Studios Florida™
Borgin and Burkes™