Skull Island: Reign of Kong™
---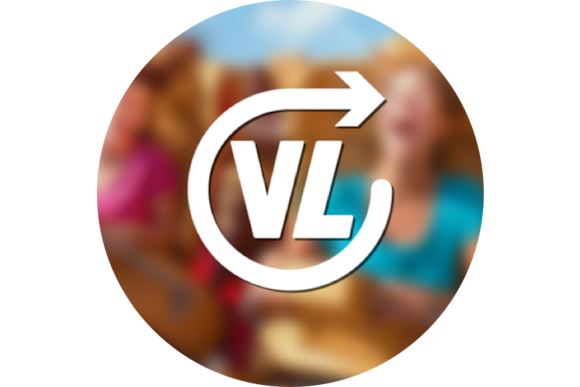 Get Real-Time Attraction Updates in the App
Find what's open and which rides are offering the Virtual Line™ experience. To get the latest updates for all things Universal, download the Official Universal Orlando Resort App.
Free download. Data and other charges may apply, check with your wireless provider's rate plan for details.
Explore the app
---
His Rule Has Begun
Brave the dangers of a mysterious island where few dare to venture. On a treacherous journey into the dark heart of the jungle, prehistoric predators and fearsome creatures attack your vehicle from all sides. Your expedition guide fights them back with all her might. But as razor-sharp teeth and grasping talons tear into your vehicle, an ape of unimaginable size—ferocious, yet awe-inspiring—hurls himself between you and certain doom. Is he your hero or the ultimate foe? With each primal roar, each chest-pounding thud, one thundering truth becomes clear: This is his home, his kingdom. And only he reigns.
Universal's Islands of Adventure™
Skull Island: Reign of Kong™
Big And Burly
King Kong is a Megaprimatus Kong: An ancient species of giant ape approximately three stories tall and 18 feet wide at the shoulders, with a head larger than an automobile.
Head Trip
There are 887 skulls in Skull Island: Reign of Kong.
AWESOME, AWESOME, AWESOME....
This is one of the coolest rides I've been on. Enjoyed the original Kongfrontation, had no expectations about this one. From the moment you walk toward the ride, the theming with the mountains in the background and that epic score really set the tone. The queue line is amazingly detailed, and the animatronics are 1st rate. The ride itself really brings you into the story/world they try to create, the action and feel is awesome. All topped off with Kong himself at the end. Even the characters and driver were entertaining. I rode this 4 times in one day, never got tired of seeing those gates open.
went on this 3 times my wife and I are 65 years old this was and is the best ride anywhere hands down!!!!!
King Kong Does Not Dissapoint Kong is King
Fantastic I love Kong and he is and always will be King Great Ride
It's Great To Have King Kong Back!!!
I absolutely loved it. I've been on Skull Island many times when I was at Islands of Adventure and I was not disappointed. I enjoyed seeing all the effects and animatronics including King Kong himself. It may not be the same as it was before, but it's still good to see King Kong return to Universal Orlando.
Great experience,,
Kong is the King
This ride is my all time favorite! The detail throughout the que line was spectacular it really puts you in the movie. It's dark and scary and the sound is out of this world. The ride itself literally puts you in the world of Kong. The action all around you can't take it all in with one ride. I was blown away by the special effects of this ride and would love to see it go further. Hands down best ride
This is an incredible entertainment experience. The visuals are great and the ride format is super fun. Great ride!
Great Ride! Excellent Mix of 3D Effects and Animatronics
This is one of my favorite rides at Universal Orlando. The ride itself takes place on a bus-like transport truck (the same as the Fast and Furious ride). The ride vehicle is fairly comfortable although some ride attendants may try to cram one too many people onboard, which can make it a bit of a tight fit. The ride itself is great, an awesome blend of high tech 3D effects and very well done animatronics. One of my favorite features is that each truck has a different driver with a different accent and personality (I think there are about seven in all), making subsequent rides a bit of a unique experience. I loved the details and theming of the ride queue but I will admit that parts of the queueing area can be rather scary, which - the first time I rode this - lead me to believe the ride itself was going to be a scary/thrill ride (similar to The Mummy.) The ride is more of an action-adventure rather than truly scary, but the theming of the queue lines would suggest otherwise.
I can't imagine how on earth anyone could be disappointed by this ride--BY FAR the most realistic, most thrilling of all the virtual reality rides at the parks! Absolutely phenominal.
Fantastic ride and experience!! Kong has arrived!!!!
Show more reviews