Universal™ Cinemark at Universal CityWalk Orlando
---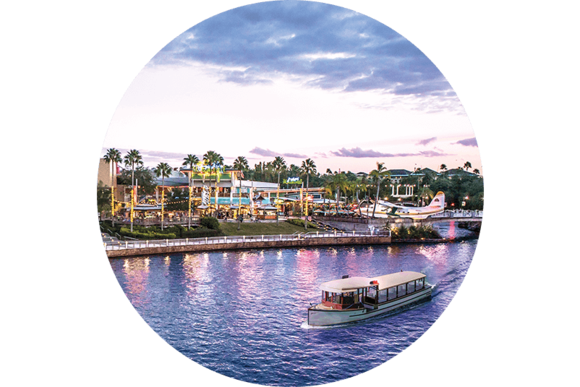 ---
Luxury Seating Renovation – Now Complete
Enjoy the Best Seat in Town
Catch new releases on big screens with state-of-the-art projection and sound systems. All theatres include 4K digital projection that supports RealD 3D. The new THX Certified XD (Extreme Digital) Theatre enhances your viewing experience with a wall-to-wall, floor-to-ceiling screen and complete surround sound. Enjoy the ultimate in comfort and convenience with stadium seating in oversized, luxury recliners with extendable footrests and cup holders. When you're feeling hungry, the concession stands are stocked with sweet snacks and hot food plus a full liquor bar is available with beer and wine. These first-class features come together to create an unforgettable viewing experience at Orlando's premier movie theatre.
Reserve your seats now using the button below.
Free Parking Options
Free Regular Parking* for matinee movie showings from 11am – 6pm with purchase of two or more Universal Cinemark matinee tickets. (Regular Parking fee must be paid in full and then will be reimbursed upon presentation of parking receipt. Restrictions apply.)
Free self-parking after 6pm for all guests. (Not valid during Halloween Horror Nights. Additional restrictions may apply and are subject to change without notice)
Address
6000 Universal Boulevard
Orlando, FL 32819
Phone Number
(407) 354-3374
TICKETS & SHOWTIMES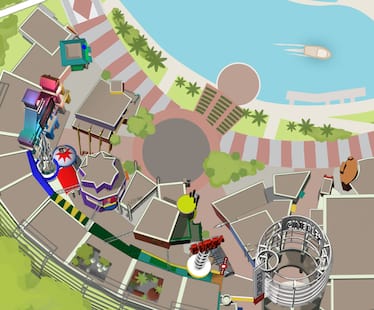 Universal CityWalk™
Universal™ Cinemark
Seating Renovations are Complete
Newly upgraded seating includes over-sized luxury plush recliners with extendable footrests and cup holders – Reserve yours today.
CityWalk Meal & Movie Deal
Enjoy a delicious meal at one of Universal CityWalk's most popular restaurants PLUS a movie. Purchase online.
Starting from
$28.12
per person, per day
As a universal team member, it is nice to be reminded how to provide great guest service, especially by our peers.
There was a recent changeover from AMC to Cinemark, causing some slight confusion in how to buy team member tickets. Sarah at the front desk helped us understand the employee voucher ticketing system, was so friendly and accommodating, and served us with a smile and understanding attitude.
Thank you SARAH!!
book tickets from Denmark...NO WAY
Arrives in Cabana Bay in 3 days and wants to book tickets for the Rise Of Skywalker atUniversal ™ Cinemark at Universal CityWalk Orlando.
But cannot book tickets fromDenmark, w
e
need 5 tickets for STAR WARS:THE RISE OF SKYWALKER the 31-12 2019 at 1900. (XO - Reserved seating No passesClosed caption).. try chatting with Cindy at Fandango..
her answer was "I do apologize, for theinconvenience. Is there anything else I can help you with today, Michael?" ----thanks for no service
Its not possible to get a refund from this People
I Booked a ticket for a movie through Fandango, Unfortunately I will not be able to make it for the movie for the date (02/16/2020) that i purchased. I went to Universal a day before (02/15/2020) and took the ticket from them. So I went back and requested a refund from Fandango.. now they are saying they cannot refund me since i got the ticket from the theater, I am requesting for the refund well in advance like almost a day before. I can understand if I am requesting for on the same day. Fandango is telling me to go back to Cinemark to request for the refund. But Cinemark asked me to contact Fandango for the rerund. They do not have proper understanding between them. So pretty much I lost the money. Its a big scam.. Both of them do not want to refund the customer. Very unhappy with the service. I lost close to $150.00 on this.